Glass - Convey
Conveyor belts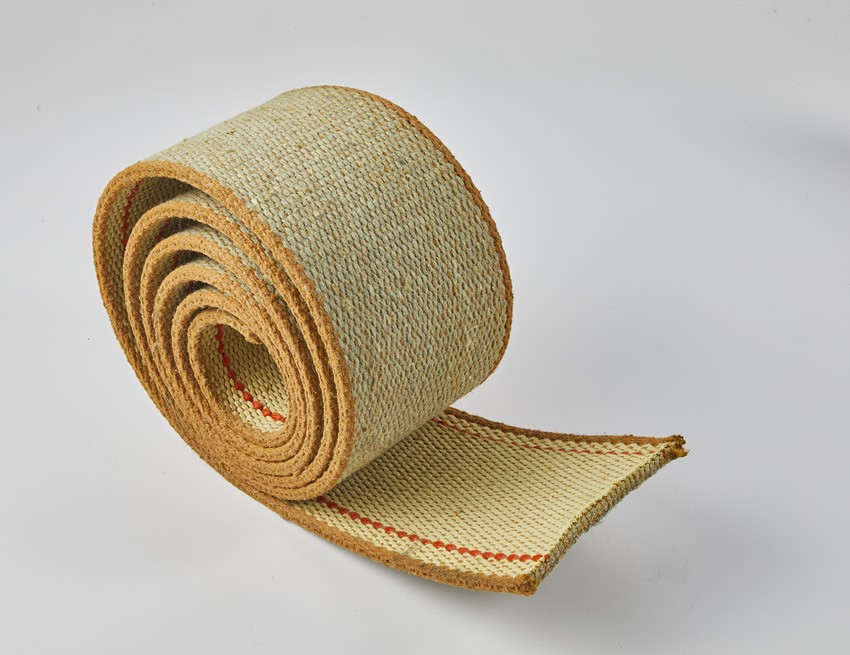  
Ferlam Technologies conveyor belts are a global benchmark in the tableware industry. Used by the biggest names in the sector, FT's conveyor belts are custom-made and meet the most demanding thermal and industrial constraints.
Owing to complete control over the manufacturing process (from the yarn to finished product), FT offers products adapted to its customers' requirements. We can produce conveyor belts made of 100% Para Aramid, 100% PBO, stainless steel/PBO, and stainless steel/Para Aramid, etc.
The specific composition and patented structure make them extremely durable and resistant to the highest temperatures, without causing any marking, thermal shock or glazing.
Service
To facilitate the installation and splicing of the belts on our customers' premises, we can install the staple fasteners
To avoid performing adjustments on our customers' premises, our belts are pre-stretched in our workshops
Range
Composition: SATINLESS STEEL, PBO, PARA ARAMID, RECYIUM,
Width: from 80 mm to 600 mm
Temperature Resistance: 200 to 550 °C
Applications
Textile conveyor belt for tableware products (stemware, plates, etc.)
Textile conveyor belt for heavy parts (Washing machine window, etc.)
Various thermal protection covering materials